In early December 2018, Gryphon Tea Company's founder (also the brainchild of Monogram), Mr Lim Tian Wee was invited for an interview by Channel News Asia for their new Business Blueprint programme – The Change-Makers. This new segment features several interviews with local business owners in Singapore. It was a privilege to be a part of the programme and we can't wait to share with you some behind-the-scenes shots of the interview in action!
On shoot day, there was a quiet level of excitement in Lady M as everyone was rushing to and fro setting up the lights, cameras and seating arrangements. The production team professionally transformed the café into a cosy interview space in a matter of minutes. Then, the real action began!
Here are some photos from the interview: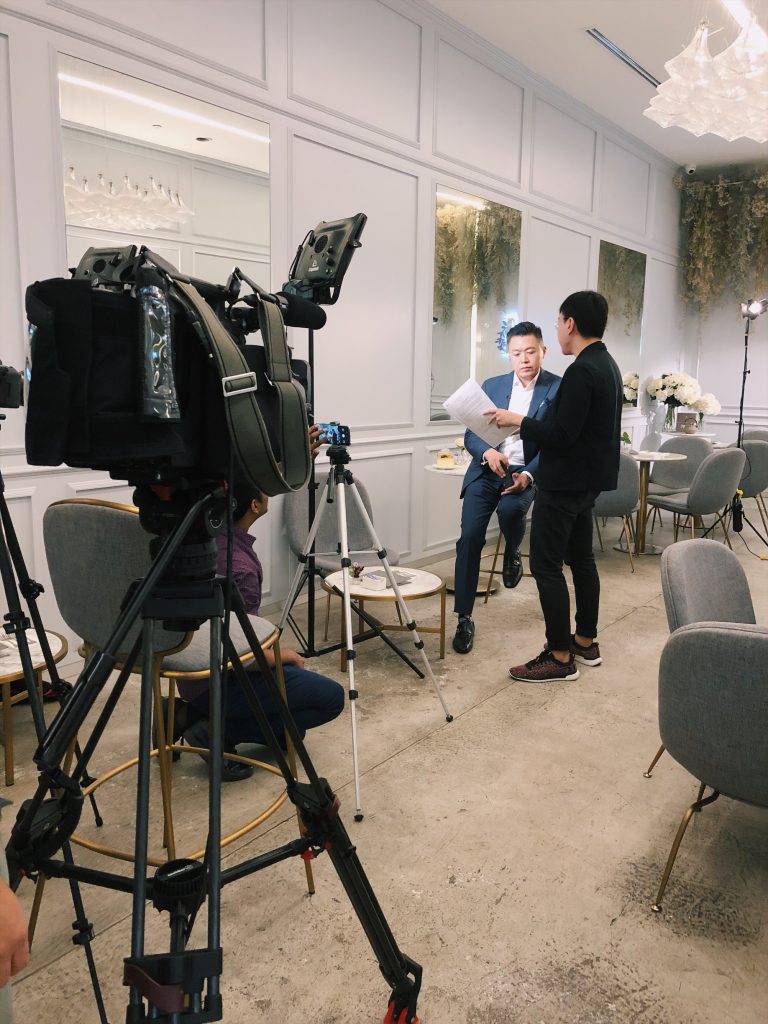 Mr Lim in discussion with the interviewer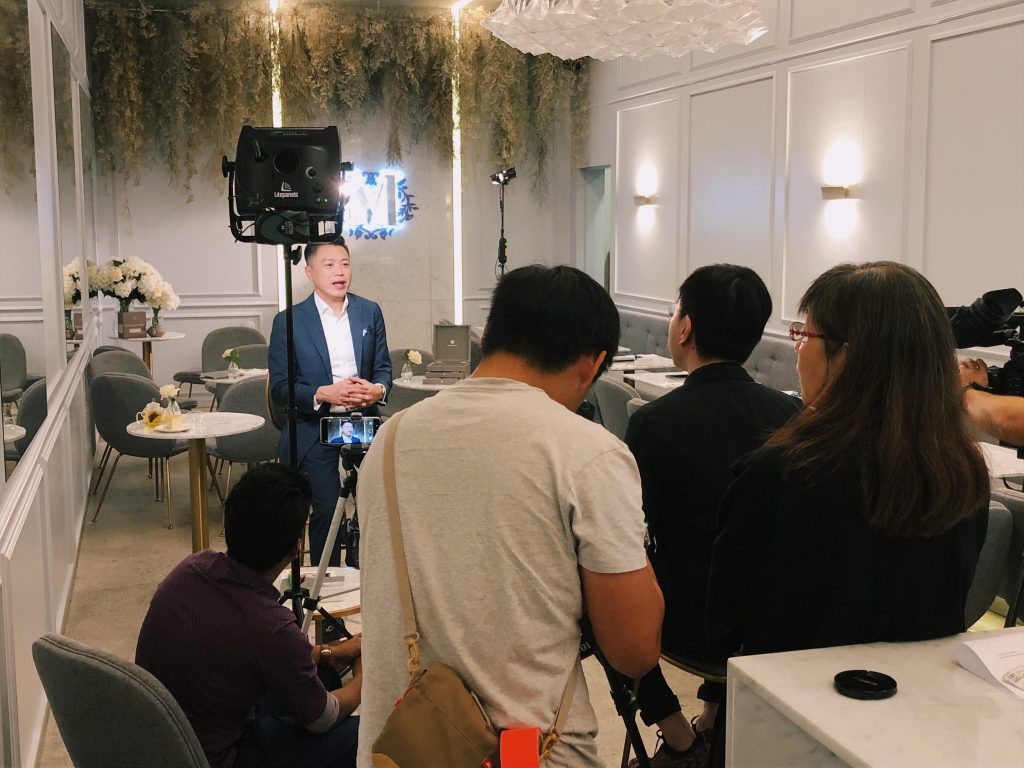 It takes a village to make an interview happen! There were at least 11 people in the crew getting everything organised.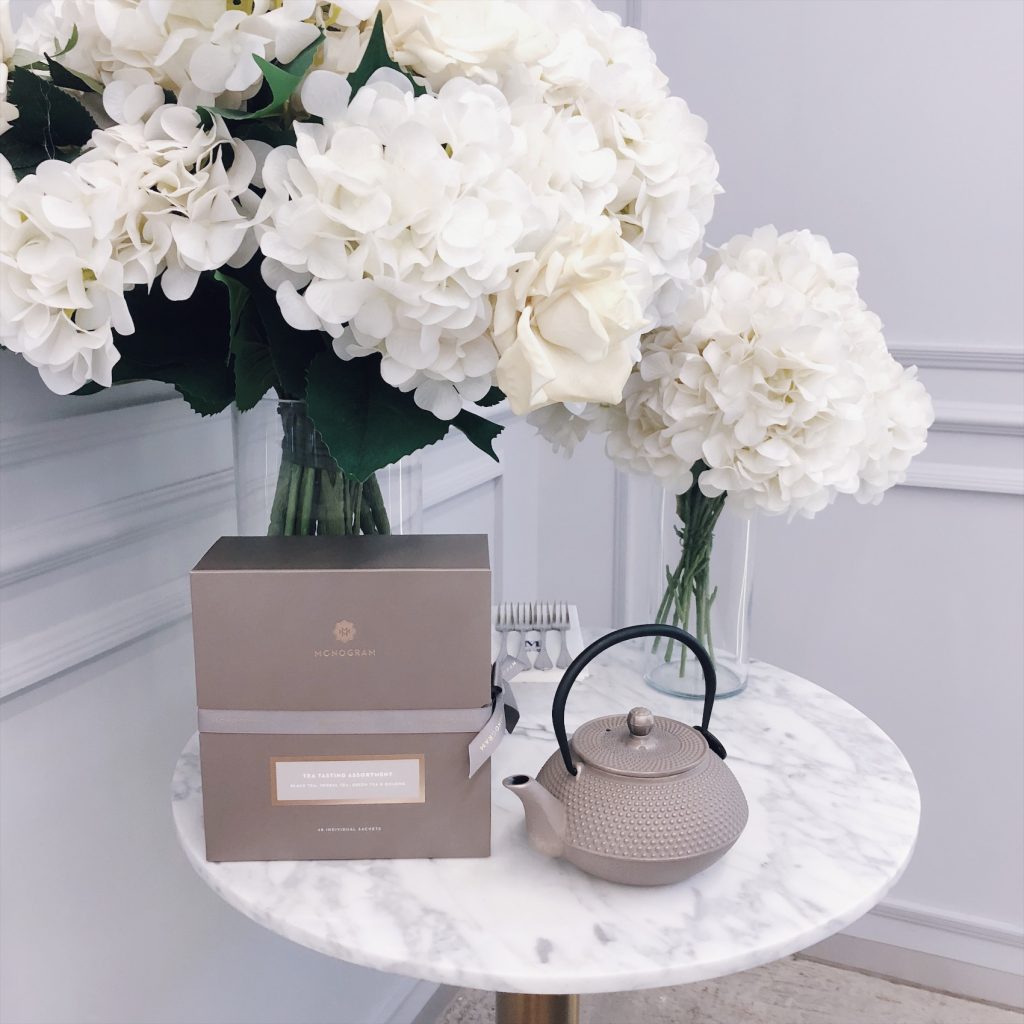 Our Tea Assortment Set and teapot looking divine amongst the flowers. They were initially intended as nice backdrop props, but were a little too small to be noticed in the back.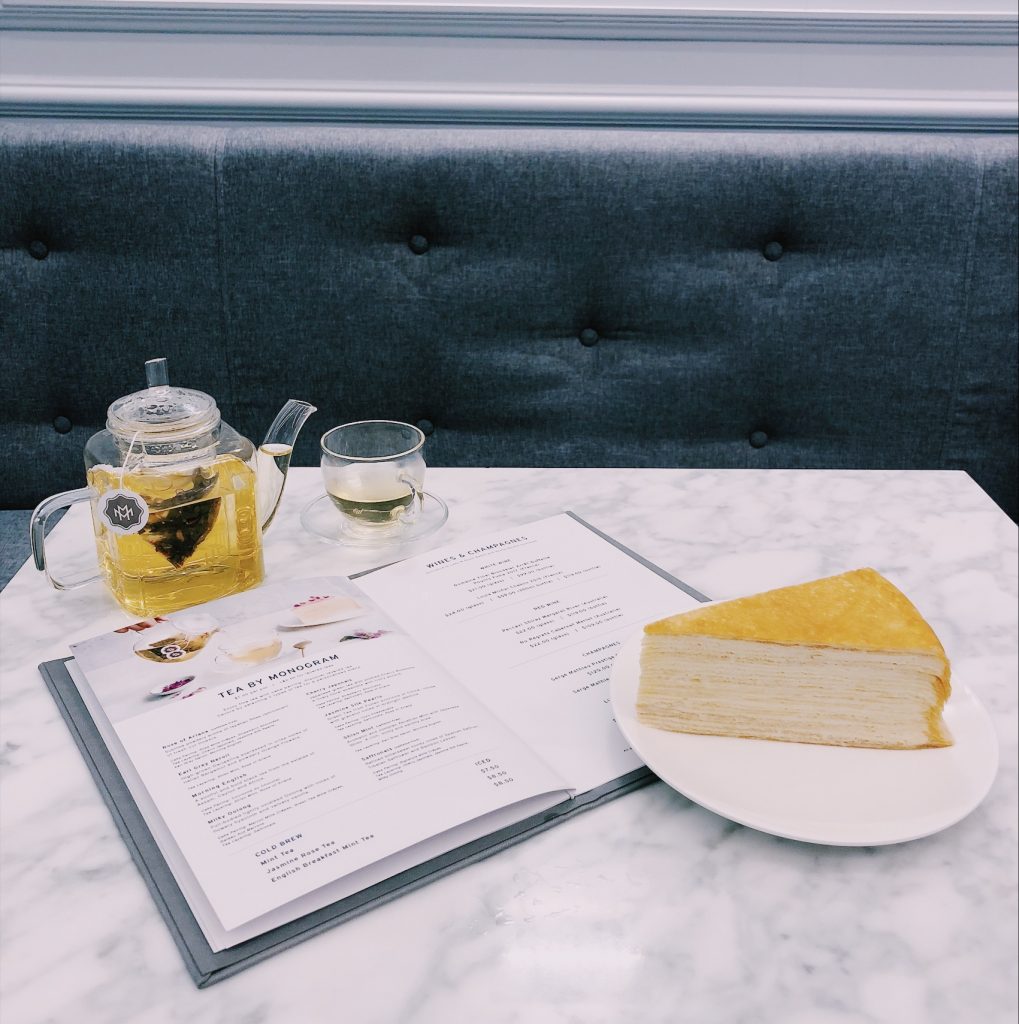 Monogram's teas also made an appearance in the interview, alongside a beautiful cake from Lady M.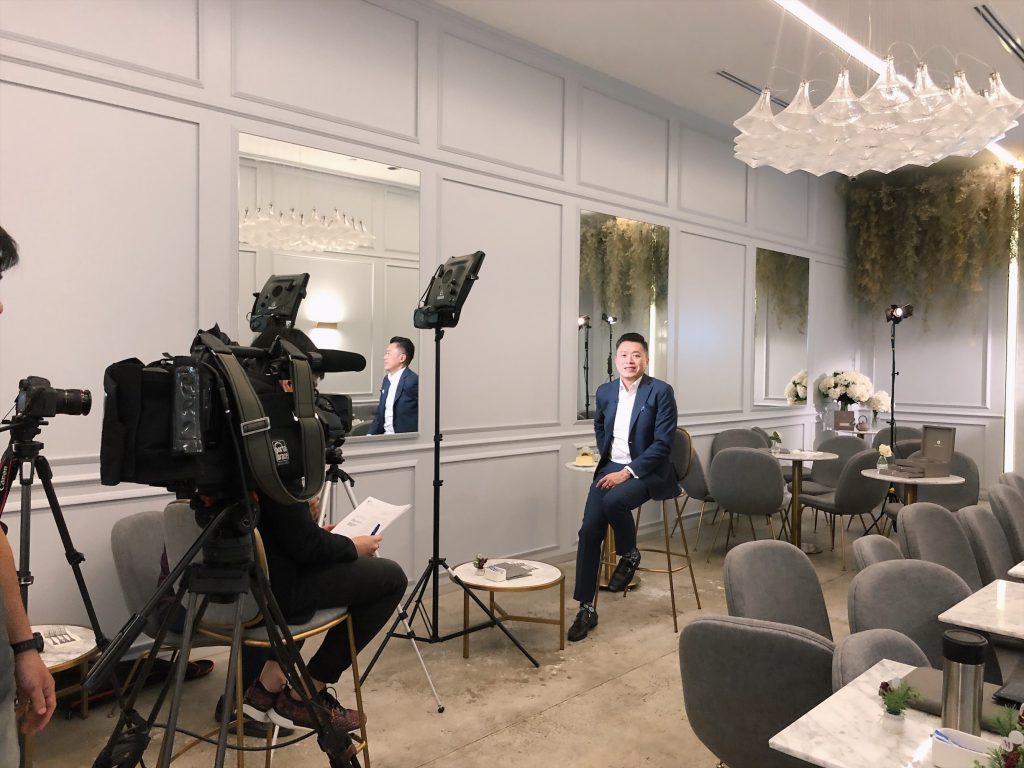 And the interview is done!
It was thrilling to be a part of a production from Channel News Asia, and we're definitely looking forward to the next one!
Watch the full interview on Channel News Asia here: https://www.channelnewsasia.com/news/businessblueprint/the-change-makers-lim-tian-wee-gryphon-tea-11109264