We dawn once again into a new year and a new season. While Spring and Summer bring with them certain staple colours and materials making way for warmer temperatures, elements new and from a bygone season are always added in for good measure. Every year presents new refinement, fresh experimentation, renewed exploration.
Play up expectations this 2017 and boldly step into the warmer climate with some elements from the past season. Surprising? Not really. While one might envision cheerful yellows and balmy tropical patterns, style is more than the stereotypes so commonly seen in retail shops. These five simple yet divergent trends to use in updating your wardrobe just might steal you a stylish entry into Autumn Winter 2017 as well. Stay stealth lads.
Keep it evergreen
Being Pantone's colour of the year means that this colour is most probably going to appear in all forms of accessories and clothing. Which makes it a great thing for men. A departure from typical denim blue every Spring and Summer seem to be cursed with, green shades and tints are great on most skin tones and go well with quite a number of colours. Do stay away from matching it with orange though, if you know what's good for you.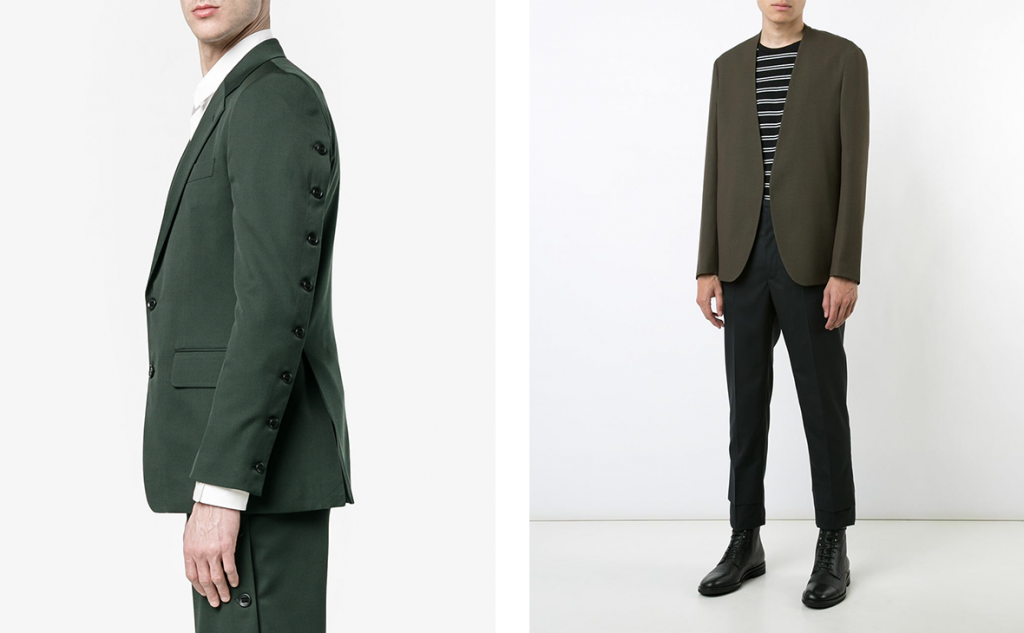 Remix standard tailoring with touches of quirk or minimalism. From left, John Lawrence Sullivan buttoned suit jacket. Maison Margiela deconstructed fit jacket. (Photos: Farfetch)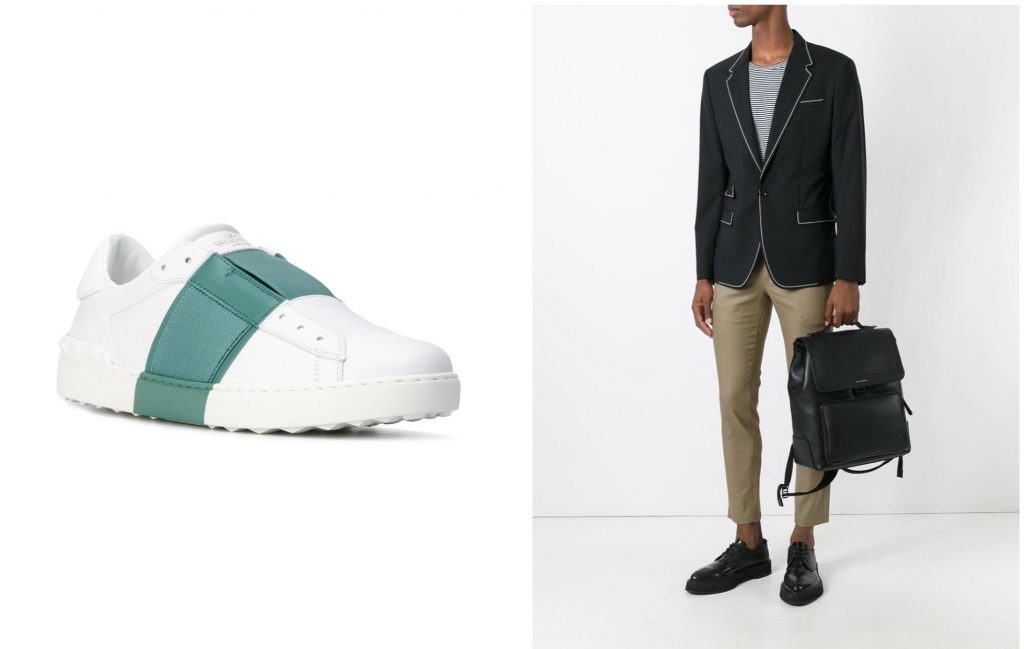 Be bold about adding some colour. Begin with a dash or, look for a neutral shade. From left, Valentino Garavani open sneakers, Valentino straight leg trousers. (Photos: Farfetch)
Get in on pink
You've got the wrong note if you think pink to be a feminine colour. In the 18th century, pink was considered to be in fact, warlike. Throw out that stuffy mindset of gender stereotype like that of seasonal fashion mainstays and step into the 21st century. Pink is here to stay, and make you look better in the process.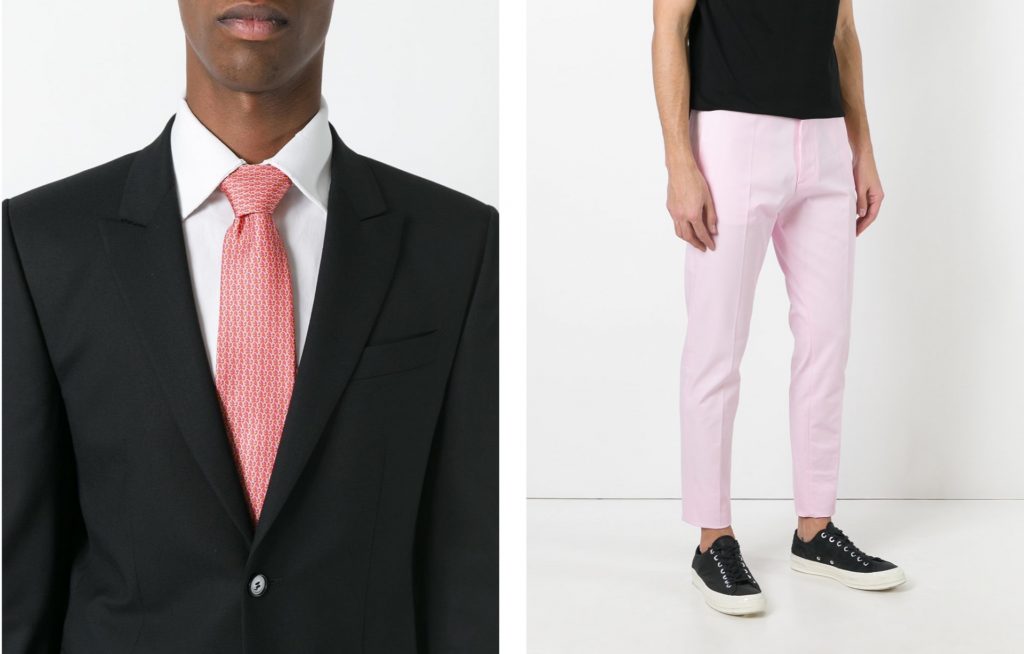 Brighten up your tie wardrobe by keeping it peachy. It's not all fuchsia out there, there are tints and shades of this gorgeous colour too. From left, Salvatore Ferragamo Gancini crossover tie. DSquared classic tailored trousers. (Photos: Farfetch)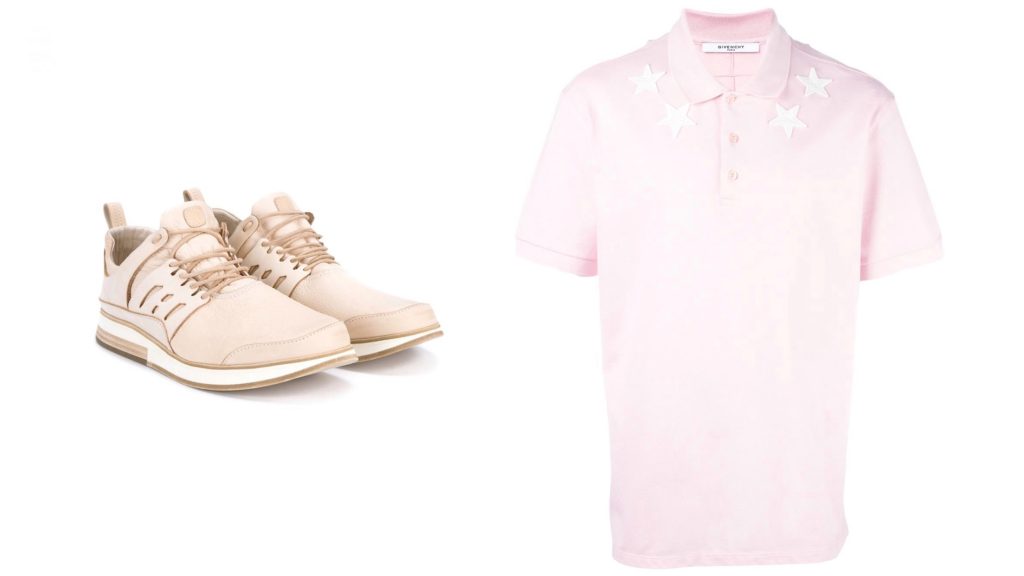 Boots are a must. So go classy with Alexander McQueen's monk strap boots (left). The play on texture incite interest, but not too much of it. Pick up Valentino's Rockstud bomber. Subtle and probably won't hurt anyone with the studs. (Photos: Farfetch)
Punks stay punk
Style is eternal and so are punks (at least since the alternative lifestyle was created). If you've always had a certain attachment to the punk era or wish you looked cool enough to pull it off, there's no better time. Without having to shave off half the hair on your head or wear creepers with metal toe caps and spikes.

Satisfy your desire and subtly channel your inner punk through the year with these tastefully designed pieces.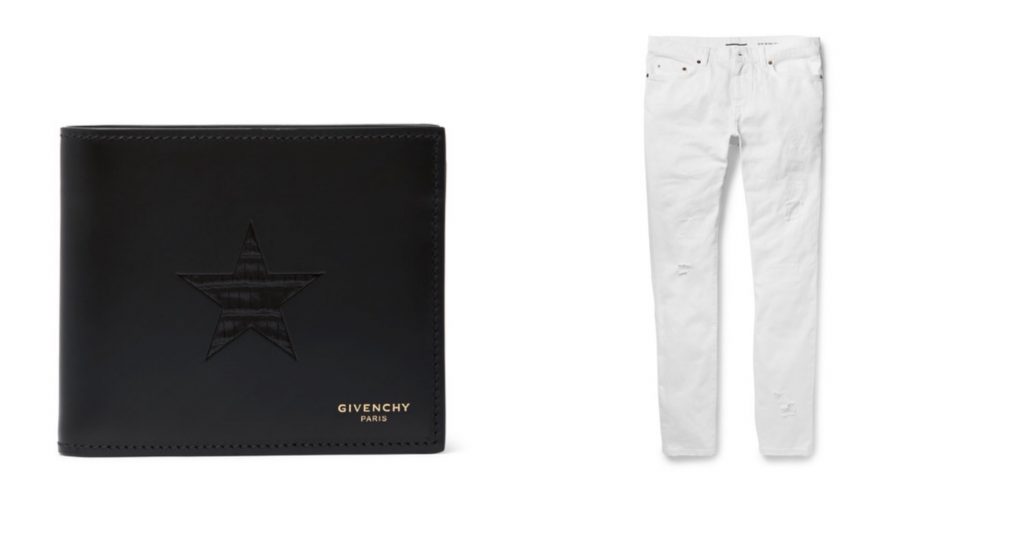 Hint it with Givenchy's star leather billfold (left) or keep it slim and slick with Saint Laurent's slim
white jeans, sporting only light wear and tear. (photos: Farfetch)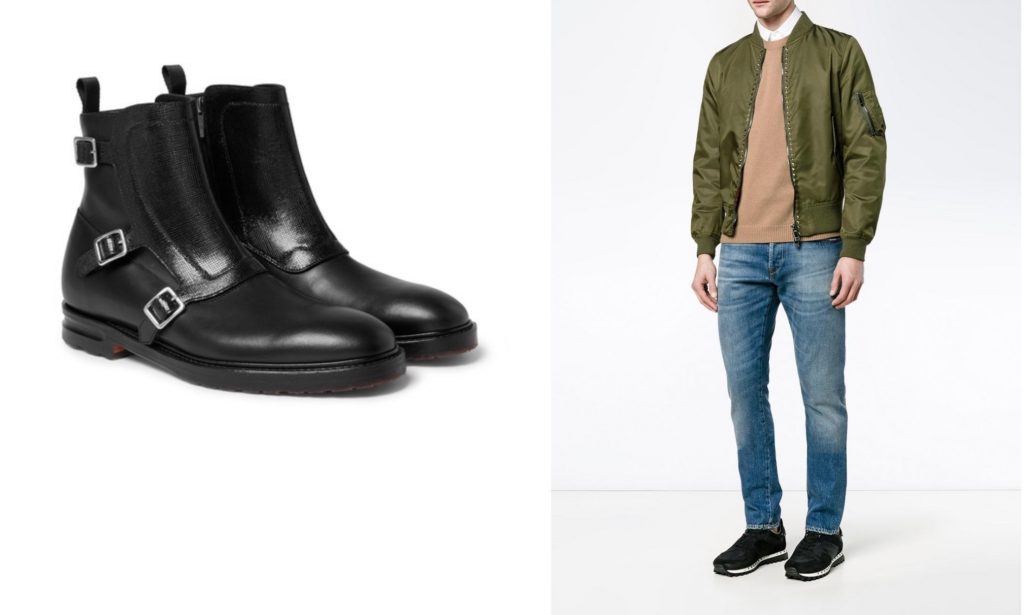 Be square
Who says plaid is only meant for Fall? Keep it square this 2017. Play up the four corners in your patterns and prints. Keep a simple base, and create interest with varying sizes, colours, and fine lines. Whatever you do, keep it unpredictable and try not to look like a picnic mat or table cloth with a strong contrasting checked fabric choice.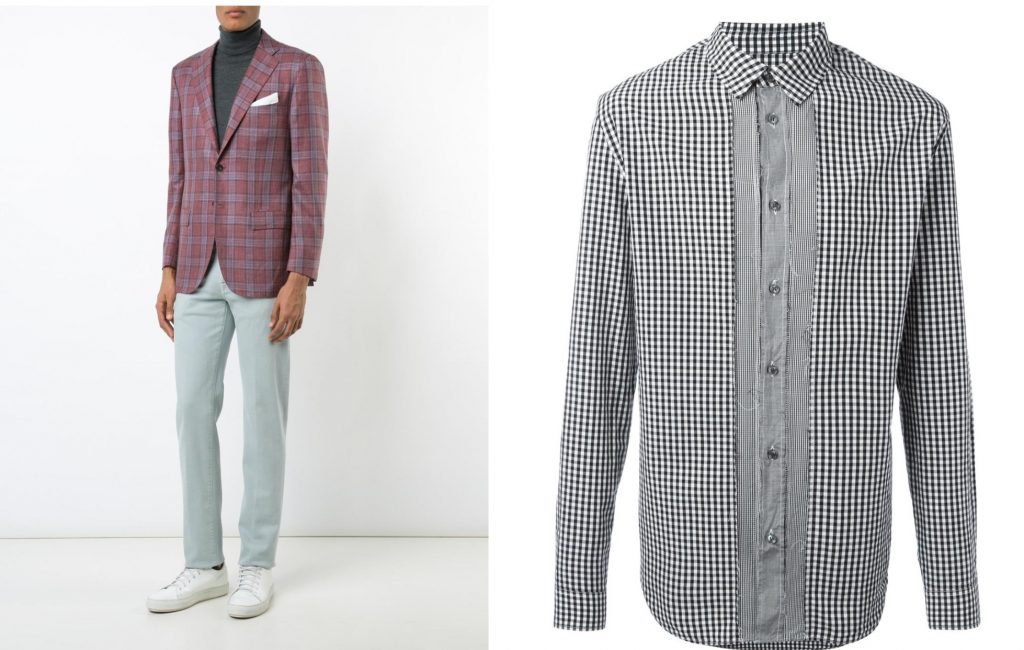 When in doubt, keep it complimentary or mix up your squares like this Kiton checked blazer (left)
and Maison Margiela checked button down. (pictures: Farfetch)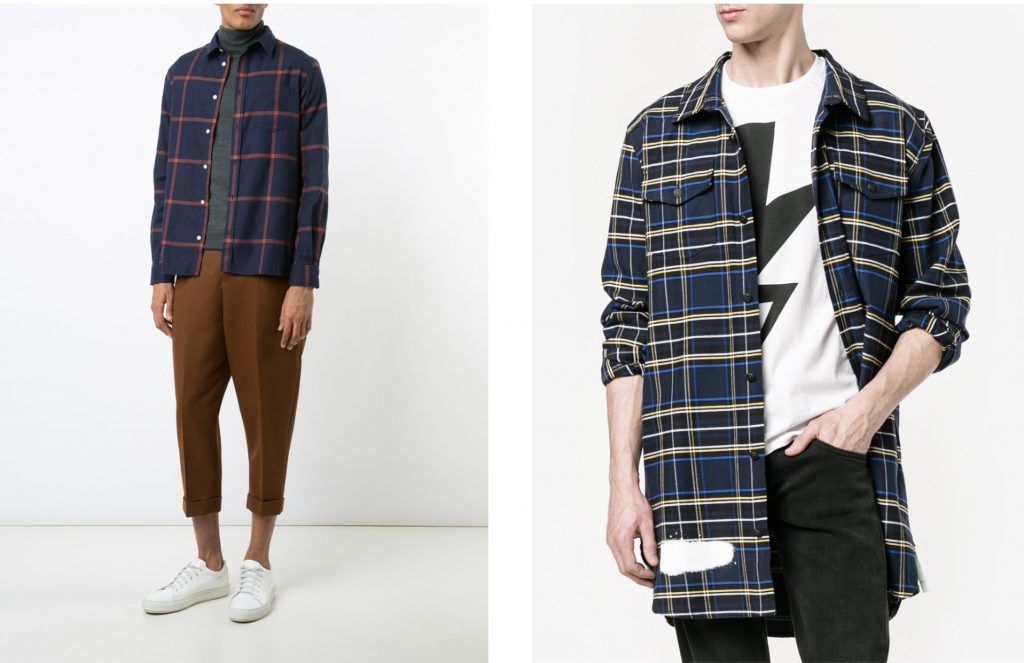 Throw out those grand dad cardigans and vests. Put on a dapper over shirt. Instant wardrobe update. From left, Norse Projects checked shirt, Off-White diagonals spray checked shirt. (pictures: Farfetch)
Be the cool cat.
The Lion may be the king of the jungle, and the cat, king of the internet. But the Tiger is the real deal. Let's face it, the cat popularity is not dying away anytime soon, and tigers really do make cats look fierce and cool. Channel the the cool cat with these threads.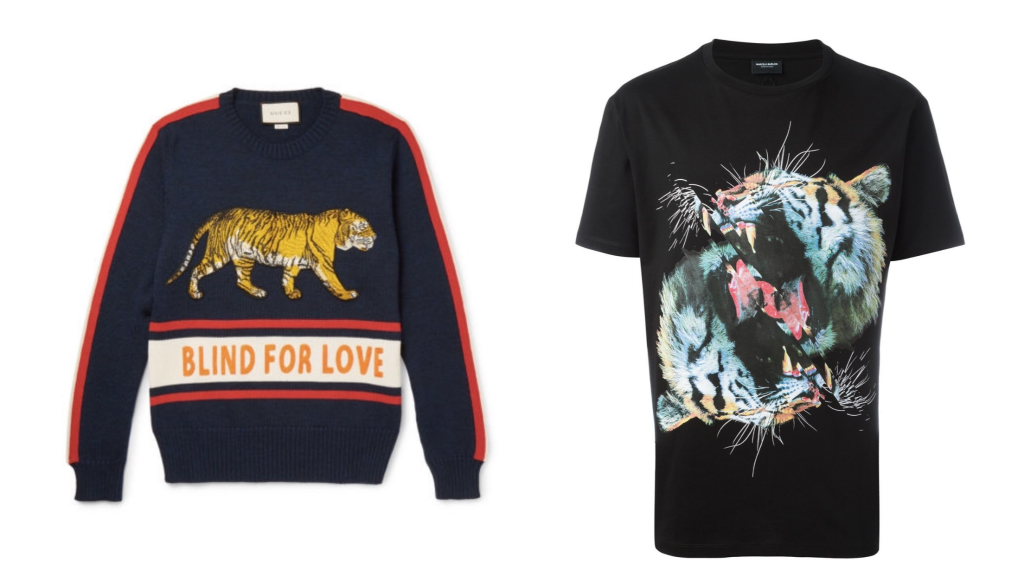 Come over to the wild side. Loud prints and patterns are making a come back with recent runway trends. Walk the tight rope balance between too much and too little with this Gucci wool sweater with embroidery, and Marcelo Burlon Country of Milan tiger print tee. (photos: Farfetch)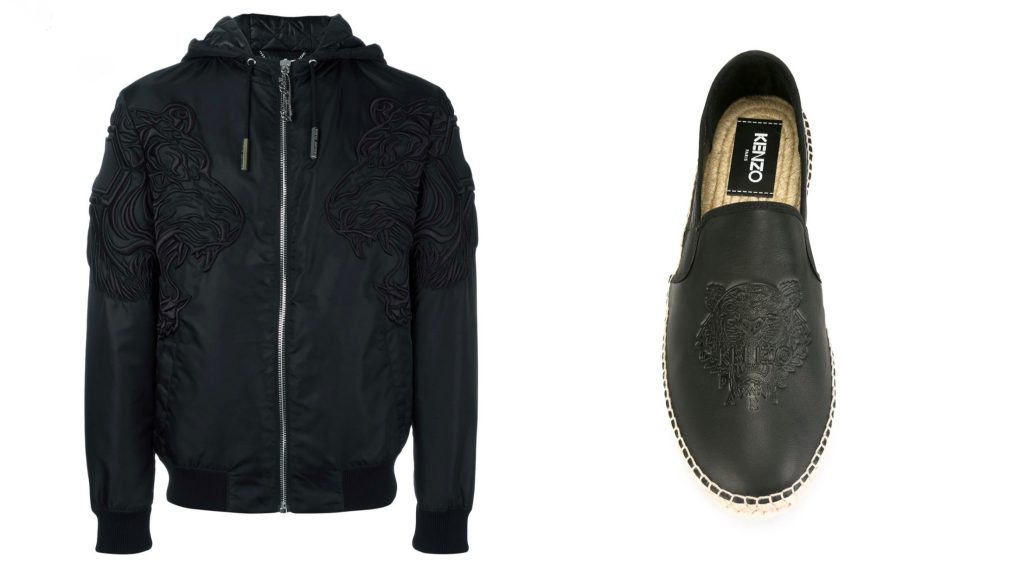 If being a silent killer like how cats are is your thing, then these will very probably float your boat. Philipp Plein Unpleasant jacket, Kenzo leather tiger espadrilles. (photos: Farfetch)